I have seen my friend Brittany, owner of
The Sapphire Bee
, post about Sunday Social before, but I haven't gotten around to creating my own. Seeing as I'm up late + working on the blog (what else is new), I figured I'd give it a shot! This week's questions are about my favorite things.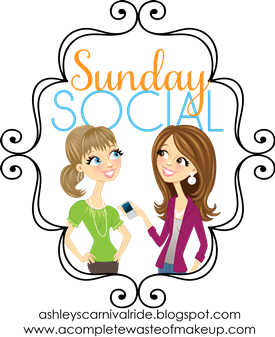 01. What is the name of your blog and how did you come up with it?
My blog is called short girl, long island. I'm 4'11" + I live on Long Island. Short + sweet, just like me!
02. What do you love the most about blogging? I love the friendships I have forged since the creation of the blog. Not just fellow bloggers, but business owners, readers + artists.
04. What is something you'd want to tell someone just starting out in blog world? Keep the layout simple + write in your own style.
05. Biggest blogging learning experience you've had? Organization is key. Planners, emails, etc. I was always pretty organized, but I am always looking at my planner, to make sure I am on top of things.