Last week, I participated in my first Sunday Social. It was pretty fun, so I decided to do it again! Here are the questions for this week. If you decide to participate, here is the link-up for Sunday Social. Its a great way to meet fellow bloggers + share your interests!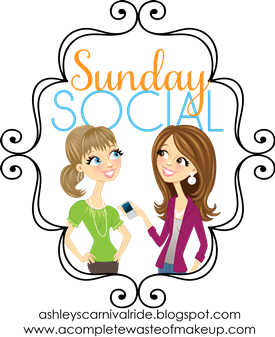 01. What are 3 items you can't live without on a daily basis (water, food, shelter, and clothes don't count). My Erin Condren Take Note! Notebook/Planner, iPhone, + fun, colorful pens!
02. What is your all-time favorite book? Why? I really love Nick Hornby's High Fidelity. I've read it over a dozen times since I was seventeen - there is such a strong connection to the characters + their lists. Oh, the lists. Read the book + you'll see what I mean. There is a film as well, which I also love.
03. What is something you'd like to accomplish before the end of 2012? I would really love to secure a full-time job, either in the field of writing or teaching. I love both dearly, but at the moment, my luck hasn't been so wonderful. Everything happens for a reason, though, so I try not to stress about it.
04. If you could go back and relive any year of your life which year would it be? Gosh, I don't know. Maybe I've seen Back To The Future one too many times, but changing anything, even if it is minuscule, could result in catastrophic events. But, if I could change things without altering my current reality, I would relive the year, starting in November 2007.
05. What do you wish people knew about you without you having to tell them? I wish people would stop asking me if I am applying for teaching job, or teaching related positions. The answer is yes, I apply for at least three jobs per week. I am still in grad school, so I have to apply to places that are within an hour drive from my school, so I don't miss class. I feel like this is something I address at least three times per month.